I feel like my reading's been slightly off this month, probably because I went through a period of ~*amazing*~ books!! Do you guys ever get those really, really long book hangovers?
P.S. Click on a book's photo to go to the Goodreads page
---
9. The Hearts We Sold by Emily Lloyd-Jones
August 8th 2017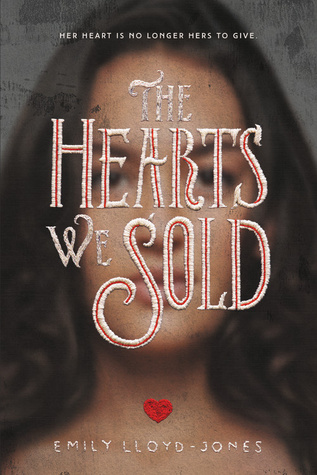 When Dee Moreno makes a deal with a demon—her heart in exchange for an escape from a disastrous home life—she finds the trade may have been more than she bargained for. And becoming "heartless" is only the beginning. What lies ahead is a nightmare far bigger, far more monstrous than anything she could have ever imagined.

With reality turned on its head, Dee has only a group of other deal-making teens to keep her grounded, including the charming but secretive James Lancer. And as something grows between them amid an otherworldy ordeal, Dee begins to wonder: Can she give someone her heart when it's no longer hers to give?
---
8. The Arsonist by Stephanie Oakes
August 22nd 2017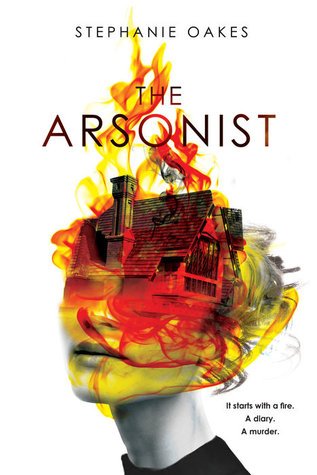 Molly Mavity is not a normal teenage girl. For one thing, her father is a convicted murderer, and his execution date is fast approaching. For another, Molly refuses to believe that her mother is dead, and she waits for the day when they'll be reunited . . . despite all evidence that this will never happen.

Pepper Yusef is not your average teenage boy. A Kuwaiti immigrant with epilepsy, serious girl problems, and the most useless seizure dog in existence, he has to write a series of essays over the summer . . . or fail out of school.

And Ava Dreyman—the brave and beautiful East German resistance fighter whose murder at seventeen led to the destruction of the Berlin Wall—is unlike anyone you've met before.

When Molly gets a package leading her to Pepper, they're tasked with solving a decades-old mystery: find out who killed Ava, back in 1989. Using Ava's diary for clues, Molly and Pepper realize there's more to her life—and death—than meets the eye. Someone is lying to them. And someone out there is guiding them along, desperate for answers.
---
7. The Dazzling Heights (The Thousandth Floor #2) by Katharine McGee
August 29th 2017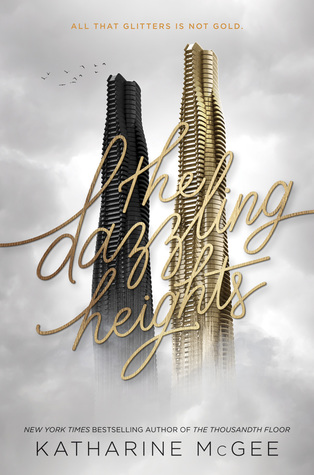 New York City, 2118. A glittering vision of the future, where anything is possible – if you want it enough.

Manhattan is home to a thousand-story supertower, a beacon of futuristic glamour and high-tech luxury… and to millions of people living scandalous, secretive lives.

Leda is haunted by nightmares of what happened on the worst night of her life. She's afraid the truth will get out – which is why she hires Watt, her very own hacker, to keep an eye on all of the witnesses for her. But what happens when their business relationship turns personal?

When Rylin receives a scholarship to an elite upper-floor school, her life transforms overnight. But being here also means seeing the boy she loves: the one whose heart she broke, and who broke hers in return.

Avery is grappling with the reality of her forbidden romance – is there anywhere in the world that's safe for them to be together?

And then there's Calliope, the mysterious, bohemian beauty who's arrived in New York with a devious goal in mind – and too many secrets to count.

Here in the Tower, no one is safe – because someone is watching their every move, someone with revenge in mind. After all, in a world of such dazzling heights, you're always only one step away from a devastating fall….
---
6. The Art of Feeling by Laura Tims
August 15th 2017

Since the car accident, Samantha Herring has been in pain, not only from her leg injury, but also from her mother's death, which has devastated her family. After pushing away her friends, Sam has receded into a fog of depression.

But then Sam meets Eliot, a reckless loner with an attitude and an amazing secret—he can't feel any pain. At first, Sam is jealous. But then she learns more about his medical condition…and his self-destructive tendencies. In fact, Eliot doesn't seem to care about anything at all—except maybe Sam. As they grow closer, they begin to confront Sam's painful memories of the accident—memories that may hold a startling truth about what really happened that day.
---
5. Shimmer and Burn by Mary Taranta
August 8th 2017

To save her sister's life, Faris must smuggle magic into a plague-ridden neighboring kingdom in this exciting and dangerous start to a brand-new fantasy duology.

Faris grew up fighting to survive in the slums of Brindaigel while caring for her sister, Cadence. But when Cadence is caught trying to flee the kingdom and is sold into slavery, Faris reluctantly agrees to a lucrative scheme to buy her back, inadvertently binding herself to the power-hungry Princess Bryn, who wants to steal her father's throne.

Now Faris must smuggle stolen magic into neighboring Avinea to incite its prince to alliance—magic that addicts in the war-torn country can sense in her blood and can steal with a touch. She and Bryn turn to a handsome traveling magician, North, who offers protection from Avinea's many dangers, but he cannot save Faris from Bryn's cruelty as she leverages Cadence's freedom to force Faris to do anything—or kill anyone—she asks. Yet Faris is as fierce as Bryn, and even as she finds herself falling for North, she develops schemes of her own.

With the fate of kingdoms at stake, Faris, Bryn, and North maneuver through a dangerous game of magical and political machinations, where lives can be destroyed—or saved—with only a touch.
---
4. The Rattled Bones by S.M. Parker
August 22nd 2017

Unearthing years of buried secrets, Rilla Brae is haunted by ghostly visions tied to the tainted history of a mysterious island in this haunting novel from the author of The Girl Who Fell.

Maine-bred, independent Rilla Brae is no stranger to the deep. She knows the rhythms of hard work and harder seas. But when she experiences the sudden death of her father, the veil between the living and the dead blurs and she begins to be haunted by a girl on a nearby, uninhabited island. The girl floats a song over the waves, and it is as beautiful as it is terrifying. Familiar and distant.

Then Rilla meets Sam, a University of Southern Maine archeology student tasked with excavating the very island where the ghostly girl has appeared. Sam sifts the earth looking for the cultural remains of an island people who were forcibly evicted by the state nearly a hundred years ago. Sam tells Rilla the island has a history no locals talk about—if they know about it at all—due to the shame the events brought to the working waterfront community. All Rilla knows for sure is that the island has always been there—an eerie presence anchored in the stormy sea. Now Sam's work and the ghostly girl's song lure Rilla to the island's shores.

As Rilla helps Sam to unearth the island's many secrets, Rilla's visions grow—until the two discover a tragedy kept silent for years. And it's a tragedy that has everything to do with Rilla's past.
---
3. A Map for Wrecked Girls by Jessica Taylor 
August 15th 2017

We sat at the edge of the ocean—my sister Henri and I—inches apart but not touching at all. We'd been so sure someone would find us by now.

Emma had always orbited Henri, her fierce, magnetic queen bee of an older sister, and the two had always been best friends. Until something happened that wrecked them.

I'd trusted Henri more than I'd trusted myself. Wherever she told me to go, I'd follow.

Then the unthinkable occurs—a watery nightmare off the dazzling coast. The girls wash up on shore, stranded. Their only companion is Alex, a troubled boy agonizing over his own secrets. Trapped in this gorgeous hell, Emma and Alex fall together as Emma and Henri fall catastrophically apart.

For the first time, I was afraid we'd die on this shore.

To find their way home, the sisters must find their way back to each other. But there's no map for this—or anything. Can they survive the unearthing of the past and the upheaval of the present?
---
2. Wicked Like a Wildfire by Lana Popović 
August 15th 2017

All the women in Iris and Malina's family have the unique magical ability or "gleam" to manipulate beauty. Iris sees flowers as fractals and turns her kaleidoscope visions into glasswork, while Malina interprets moods as music. But their mother has strict rules to keep their gifts a secret, even in their secluded sea-side town. Iris and Malina are not allowed to share their magic with anyone, and above all, they are forbidden from falling in love.

But when their mother is mysteriously attacked, the sisters will have to unearth the truth behind the quiet lives their mother has built for them. They will discover a wicked curse that haunts their family line—but will they find that the very magic that bonds them together is destined to tear them apart forever?
---
1. Wonder Woman: Warbringer by Leigh Bardugo
August 29th 2017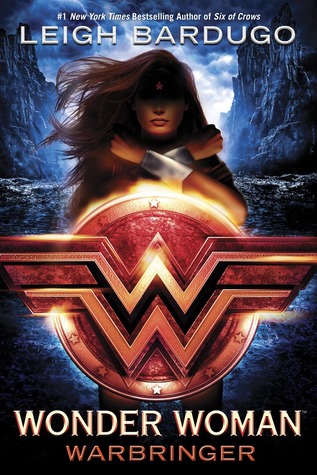 She will become one of the world's greatest heroes: WONDER WOMAN. But first she is Diana, Princess of the Amazons. And her fight is just beginning. . . .

Diana longs to prove herself to her legendary warrior sisters. But when the opportunity finally comes, she throws away her chance at glory and breaks Amazon law—risking exile—to save a mere mortal. Even worse, Alia Keralis is no ordinary girl and with this single brave act, Diana may have doomed the world.

Alia just wanted to escape her overprotective brother with a semester at sea. She doesn't know she is being hunted. When a bomb detonates aboard her ship, Alia is rescued by a mysterious girl of extraordinary strength and forced to confront a horrible truth: Alia is a Warbringer—a direct descendant of the infamous Helen of Troy, fated to bring about an age of bloodshed and misery.

Together, Diana and Alia will face an army of enemies—mortal and divine—determined to either destroy or possess the Warbringer. If they have any hope of saving both their worlds, they will have to stand side by side against the tide of war.
---
So what did you guys think! Agree or disagree with anything? Let me know!