Happy New Year!!! You know what they say: new year, new me! Although, like most people, I am probably not going to achieve my resolution of reading more genres, haha, I love my YA fantasy too much!!
There are a lot of good books coming out this month, but I've rounded up my top 12 most anticipated, let the listing commence!
P.S. Click on a book's photo to go to the Goodreads page
---
12. The Hundred Lies of Lizzie Lovett by Chelsea Sedoti
January 3rd 2017
For the longest time I thought the title was 'The Hundred Lives of Lizzie Lovett' and now that I am properly observing I realise my life is a lie.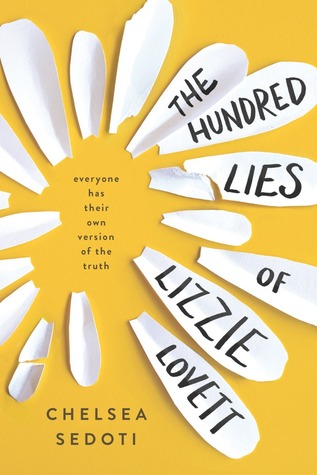 A teenage misfit named Hawthorn Creely inserts herself in the investigation of missing person Lizzie Lovett, who disappeared mysteriously while camping with her boyfriend. Hawthorn doesn't mean to interfere, but she has a pretty crazy theory about what happened to Lizzie. In order to prove it, she decides to immerse herself in Lizzie's life. That includes taking her job… and her boyfriend. It's a huge risk — but it's just what Hawthorn needs to find her own place in the world.
---
11. To Capture What We Cannot Keep by Beatrice Colin
January 3rd 2017
Yes! You are correct, this isn't a YA book! It's actually an adult fiction book, but new year, new me heh, so I'm branching out and trying new things 😀
Set against the construction of the Eiffel Tower, this novel charts the relationship between a young widow and an engineer who, despite constraints of class and wealth, fall in love.

In February 1887, Caitriona Wallace and Émile Nouguier meet in a hot air balloon, floating high above Paris–a moment of pure possibility. But back on firm ground, their vastly different social strata become clear. Cait is a widow who because of her precarious financial situation is forced to chaperone two wealthy Scottish charges. Émile is expected to take on the bourgeois stability of his family's business and choose a suitable wife. As the Eiffel Tower rises, a marvel of steel and air and light, the subject of extreme controversy and a symbol of the future, Cait and Émile must decide what their love is worth.

Seamlessly weaving historical detail and vivid invention, Beatrice Colin evokes the revolutionary time in which Cait and Émile live–one of corsets and secret trysts, duels and Bohemian independence, strict tradition and Impressionist experimentation. To Capture What We Cannot Keep, stylish, provocative, and shimmering, raises probing questions about a woman's place in that world, the overarching reach of class distinctions, and the sacrifices love requires of us all.
---
10. Wayfarer (Passenger #2) by Alexandra Bracken
January 3rd 2017
I haven't read Passenger yet, but too many people have raved about it for me not to include it on the list!!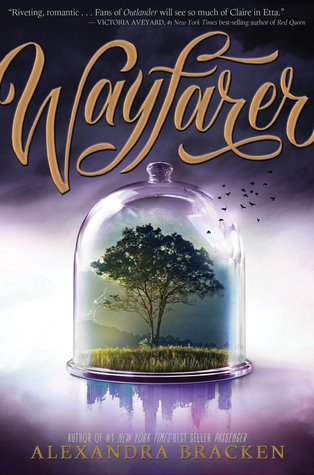 All Etta Spencer wanted was to make her violin debut when she was thrust into a treacherous world where the struggle for power could alter history. After losing the one thing that would have allowed her to protect the Timeline, and the one person worth fighting for, Etta awakens alone in an unknown place and time, exposed to the threat of the two groups who would rather see her dead than succeed. When help arrives, it comes from the last person Etta ever expected—Julian Ironwood, the Grand Master's heir who has long been presumed dead, and whose dangerous alliance with a man from Etta's past could put them both at risk.

Meanwhile, Nicholas and Sophia are racing through time in order to locate Etta and the missing astrolabe with Ironwood travelers hot on their trail. They cross paths with a mercenary-for-hire, a cheeky girl named Li Min who quickly develops a flirtation with Sophia. But as the three of them attempt to evade their pursuers, Nicholas soon realizes that one of his companions may have ulterior motives.

As Etta and Nicholas fight to make their way back to one another, from Imperial Russia to the Vatican catacombs, time is rapidly shifting and changing into something unrecognizable… and might just run out on both of them.
---
9. History Is All You Left Me by Adam Silvera
January 17th 2017
This sounds like it's going to be a heartbreaker. I am so ready for this.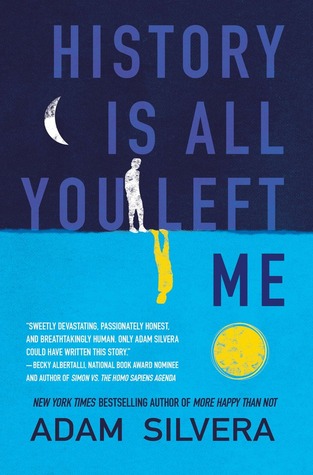 When Griffin's first love and ex-boyfriend, Theo, dies in a drowning accident, his universe implodes. Even though Theo had moved to California for college and started seeing Jackson, Griffin never doubted Theo would come back to him when the time was right. But now, the future he's been imagining for himself has gone far off course.

To make things worse, the only person who truly understands his heartache is Jackson. But no matter how much they open up to each other, Griffin's downward spiral continues. He's losing himself in his obsessive compulsions and destructive choices, and the secrets he's been keeping are tearing him apart.

If Griffin is ever to rebuild his future, he must first confront his history, every last heartbreaking piece in the puzzle of his life.
---
8. Traitor to the Throne (Rebel of the Sands #2) by Alwyn Hamilton
January 31st 2017
LOOOOOOK GUYS LOOK AT THIS COVER WOWOWOW
I'm just about to start reading Rebel of the Sands so I can start this immediately
This is not about blood or love. This is about treason.

Nearly a year has passed since Amani and the rebels won their epic battle at Fahali. Amani has come into both her powers and her reputation as the Blue-Eyed Bandit, and the Rebel Prince's message has spread across the desert – and some might say out of control. But when a surprise encounter turns into a brutal kidnapping, Amani finds herself betrayed in the cruellest manner possible.

Stripped of her powers and her identity, and torn from the man she loves, Amani must return to her desert-girl's instinct for survival. For the Sultan's palace is a dangerous one, and the harem is a viper's nest of suspicion, fear and intrigue. Just the right place for a spy to thrive… But spying is a dangerous game, and when ghosts from Amani's past emerge to haunt her, she begins to wonder if she can trust her own treacherous heart.
---
7. Wires and Nerve, Volume 1 (Wires and Nerve #1) by Marissa Meyer
January 31st 2017

IKO. IKOOOOOOOOOOO ❤ Absolutely cannot wait to return to the Lunar Chronicles world!!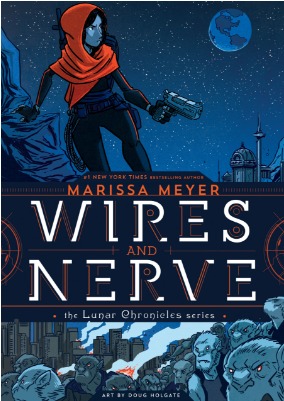 In her first graphic novel, #1 New York Times and USA Today bestseller Marissa Meyer follows Iko, the beloved android from the Lunar Chronicles, on a dangerous and romantic new adventure — with a little help from Cinder and the Lunar team.

In her first graphic novel, bestselling author Marissa Meyer extends the world of the Lunar Chronicles with a brand-new, action-packed story about Iko, the android with a heart of (mechanized) gold. When rogue packs of wolf-hybrid soldiers threaten the tenuous peace alliance between Earth and Luna, Iko takes it upon herself to hunt down the soldiers' leader. She is soon working with a handsome royal guard who forces her to question everything she knows about love, loyalty, and her own humanity. With appearances by Cinder and the rest of the Rampion crew, this is a must-have for fans of the bestselling series.
---
6. Carve the Mark by Veronica Roth
January 17th 2017

IT'S BEEN FOREVER SINCE I'VE SEEN A NEW VERONICA ROTH BOOK AND I'M SO EXCITED
On a planet where violence and vengeance rule, in a galaxy where some are favored by fate, everyone develops a currentgift, a unique power meant to shape the future. While most benefit from their currentgifts, Akos and Cyra do not — their gifts make them vulnerable to others' control. Can they reclaim their gifts, their fates, and their lives, and reset the balance of power in this world?

Cyra is the sister of the brutal tyrant who rules the Shotet people. Cyra's currentgift gives her pain and power — something her brother exploits, using her to torture his enemies. But Cyra is much more than just a blade in her brother's hand: she is resilient, quick on her feet, and smarter than he knows.

Akos is from the peace-loving nation of Thuve, and his loyalty to his family is limitless. Though protected by his unusual currentgift, once Akos and his brother are captured by enemy Shotet soldiers, Akos is desperate to get his brother out alive — no matter what the cost. When Akos is thrust into Cyra's world, the enmity between their countries and families seems insurmountable. They must decide to help each other to survive — or to destroy one another.
---
5. Freeks by Amanda Hocking
January 31st 2017

Lately I've been all about carnival-magical themed books, and I'm part of the blog tour for this book hosted by Pan Macmillan
The Carnival is all she's ever known – but an old terror could tear it down.

In the spring of 1982, the carnival comes to small-town Cauldry, Louisiana. Then events take a dangerous turn. For Mara Besnick, the carnival is home. It's also a place of secrets, hidden powers and a buried past – making it hard to connect with outsiders. However, sparks fly when she meets local boy Gabe Alvarado. As they become inseparable, Mara realises Gabe is hiding his own secrets. And his family legacy could destroy Mara's world.

They find the word 'freeks' sprayed on trailers, as carnival employees start disappearing. Then workers wind up dead, killed in disturbing ways by someone or something. Mara is determined to unlock the mystery, with Gabe's help. But can they really halt this campaign of fear?
---
4. Frostblood (Frostblood Saga #1) by Elly Blake
January 10th 2017

HOW AWESOME DOES THIS SOUND????? and the cover looks so good omg
Seventeen-year-old Ruby is a fireblood who must hide her powers of heat and flame from the cruel frostblood ruling class that wants to destroy all that are left of her kind. So when her mother is killed for protecting her and rebel frostbloods demand her help to kill their rampaging king, she agrees. But Ruby's powers are unpredictable, and she's not sure she's willing to let the rebels and an infuriating (yet irresistible) young man called Arcus use her as their weapon.

All she wants is revenge, but before they can take action, Ruby is captured and forced to take part in the king's tournaments that pit fireblood prisoners against frostblood champions. Now she has only one chance to destroy the maniacal ruler who has taken everything from her and from the icy young man she has come to love.

Fast-paced and compelling, Frostblood is the first in a page-turning new young adult three-book series about a world where flame and ice are mortal enemies—but together create a power that could change everything.
---
3. A Quiet Kind of Thunder by Sara Barnard
January 12th 2017

I received a review copy from Pan Macmillan for the AQKOT blog tour, and it's SO CUTE OMG DEFINITELY RECOMMENDED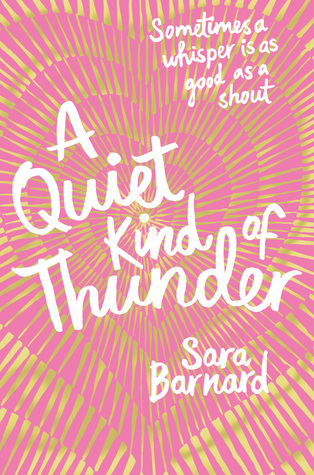 Steffi doesn't talk, but she has so much to say.
Rhys can't hear, but he can listen.
Their love isn't a lightning strike, it's the rumbling roll of thunder.

Steffi has been a selective mute for most of her life – she's been silent for so long that she feels completely invisible. But Rhys, the new boy at school, sees her. He's deaf, and her knowledge of basic sign language means that she's assigned to look after him. To Rhys, it doesn't matter that Steffi doesn't talk, and as they find ways to communicate, Steffi finds that she does have a voice, and that she's falling in love with the one person who makes her feel brave enough to use it.

From the bestselling author of Beautiful Broken Things comes a love story about the times when a whisper is as good as a shout.
---
2. Windwitch (The Witchlands #2) by Susan Dennard
January 10th 2017
I loved Truthwitch SOOOOO MUCH and I absolutely NEED more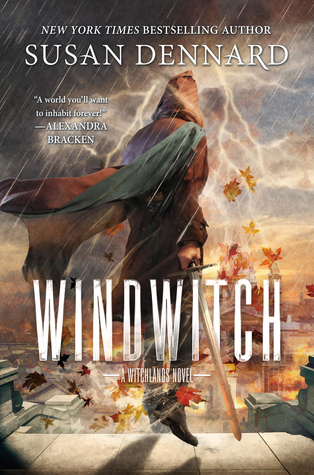 Sometimes our enemies are also our only allies…

After an explosion destroys his ship, the world believes Prince Merik, Windwitch, is dead. Scarred yet alive, Merik is determined to prove his sister's treachery. Upon reaching the royal capital, crowded with refugees, he haunts the streets, fighting for the weak—which leads to whispers of a disfigured demigod, the Fury, who brings justice to the oppressed.

When the Bloodwitch Aeduan discovers a bounty on Iseult, he makes sure to be the first to find her—yet in a surprise twist, Iseult offers him a deal. She will return money stolen from him, if he locates Safi. Now they must work together to cross the Witchlands, while constantly wondering, who will betray whom first?

After a surprise attack and shipwreck, Safi and the Empress of Marstok barely escape with their lives. Alone in a land of pirates, every moment balances on a knife's edge—especially when the pirates' next move could unleash war upon the Witchlands.
---
1. Caraval by Stephanie Garber
January 31st 2017

THIS LOOKS AND SOUNDS SO
 ☆.。.:*・°☆.。.:*MAGICAL°☆.。.:*・°☆.。.:*・°☆
I was lucky enough to receive a review copy and I'm currently reading this and can I just say OH MY GOSH ITS BEAUTIFUL AND ITS EVERYTHING AND MORE GAAAAAH
Welcome, welcome to Caraval―Stephanie Garber's sweeping tale of two sisters who escape their ruthless father when they enter the dangerous intrigue of a legendary game.

Scarlett has never left the tiny island where she and her beloved sister, Tella, live with their powerful, and cruel, father. Now Scarlett's father has arranged a marriage for her, and Scarlett thinks her dreams of seeing Caraval, the far-away, once-a-year performance where the audience participates in the show, are over.

But this year, Scarlett's long-dreamt of invitation finally arrives. With the help of a mysterious sailor, Tella whisks Scarlett away to the show. Only, as soon as they arrive, Tella is kidnapped by Caraval's mastermind organizer, Legend. It turns out that this season's Caraval revolves around Tella, and whoever finds her first is the winner.

Scarlett has been told that everything that happens during Caraval is only an elaborate performance. But she nevertheless becomes enmeshed in a game of love, heartbreak, and magic with the other players in the game. And whether Caraval is real or not, she must find Tella before the five nights of the game are over, a dangerous domino effect of consequences is set off, and her sister disappears forever.
---
So what did you guys think! Agree or disagree with anything? Let me know!