Ahh November, the cooldown period between holidays for most and the month of Thanksgiving for all you Americans! Bring on the books!
P.S. Click on a book's photo to go to the Goodreads page
---
10. We Are Still Tornadoes by Michael Kun and Susan Mullen 
September 20th 2016
This sounds SO CUTE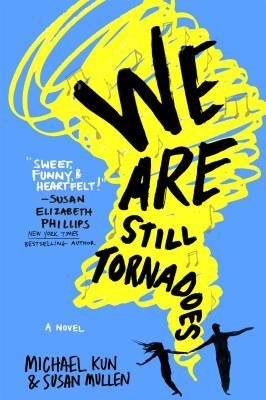 Growing up across the street from each other, Scott and Cath have been best friends their entire lives. Cath would help Scott with his English homework, he would make her mix tapes (it's the 80's after all), and any fight they had would be forgotten over TV and cookies. But now they've graduated high school and Cath is off to college while Scott is at home pursuing his musical dreams.

During their first year apart, Scott and Cath's letters help them understand heartache, annoying roommates, family drama and the pressure to figure out what to do with the rest of their lives. And through it all, they realize that the only person they want to turn to is each other. But does that mean they should be more than friends? The only thing that's clear is that change is an inescapable part of growing up. And the friends who help us navigate it share an unshakable bond.

This funny yet deeply moving book–set to an awesome 80's soundtrack–captures all the beautiful confusion and emotional intensity we find on the verge of adulthood…and first love.
---
9. This Is Our Story by Ashley Elston
September 20th 2016
I'm a sucker for a good mystery.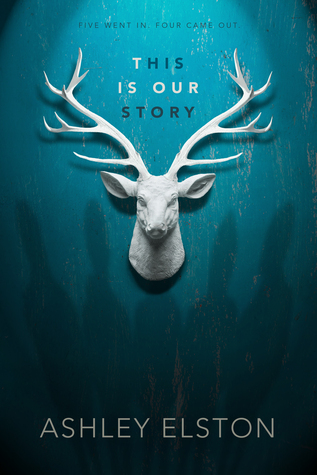 No one knows what happened that morning at River Point. Five boys went hunting. Four came back. The boys won't say who fired the shot that killed their friend; the evidence shows it could have been any one of them.

Kate Marino's senior year internship at the District Attorney's Office isn't exactly glamorous—more like an excuse to leave school early that looks good on college applications. Then the DA hands her boss, Mr. Stone, the biggest case her small town of Belle Terre has ever seen. The River Point Boys are all anyone can talk about. Despite their damning toxicology reports the morning of the accident, the DA wants the boys' case swept under the rug. He owes his political office to their powerful families.

Kate won't let that happen. Digging up secrets without revealing her own is a dangerous line to walk; Kate has her own reasons for seeking justice for Grant. As she and Stone investigate—the ageing prosecutor relying on Kate to see and hear what he cannot—she realizes that nothing about the case—or the boys—is what it seems. Grant wasn't who she thought he was, and neither is Stone's prime suspect. As Kate gets dangerously close to the truth, it becomes clear that the early morning accident might not have been an accident at all—and if Kate doesn't uncover the true killer, more than one life could be on the line…including her own.
---
8. Scythe by Neal Shusterman
September 20th 2016
This sounds exciting. Me likey.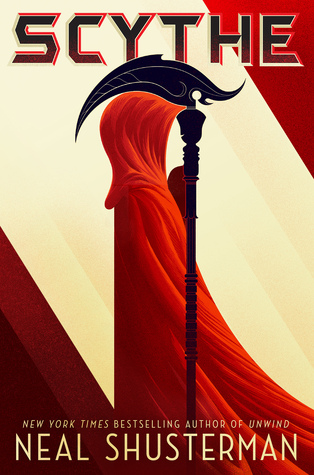 In a world where disease has been eliminated, the only way to die is to be randomly killed ("gleaned") by professional reapers ("scythes"). Citra and Rowan are teenagers who have been selected to be scythe's apprentices, and—despite wanting nothing to do with the vocation—they must learn the art of killing and come to understand the necessity of what they do.

Only one of them will be chosen as a scythe's apprentice. And when it becomes clear that the winning apprentice's first task will be to glean the loser, Citra and Rowan are pitted against one another in a fight for their lives.
---
7. A Million Worlds With You (Firebird #3) by Claudia Gray
September 20th 2016
I haven't read the first 2 (yet), but everyone in the book blogging community has such wonderful things to say about this series!
A million universes. A million dangers. One destiny.

The fate of the multiverse rests in Marguerite Caine's hands. Marguerite has been at the center of a cross-dimensional feud since she first traveled to another universe using her parents' invention, the Firebird. Only now has she learned the true plans of the evil Triad Corporation—and that those plans could spell doom for dozens or hundreds of universes, each facing total annihilation.

Paul Markov has always been at Marguerite's side, but Triad's last attack has left him a changed man—angry and shadowed by tragedy. He struggles to overcome the damage done to him, but despite Marguerite's efforts to help, Paul may never be the same again.

So it's up to Marguerite alone to stop the destruction of the multiverse. Billions of lives are at stake. The risks have never been higher. And Triad has unleashed its ultimate weapon: another dimension's Marguerite—wicked, psychologically twisted, and always one step ahead.

In the epic conclusion to Claudia Gray's Firebird trilogy, fate and family will be questioned, loves will be won and lost, and the multiverse will be forever changed. It's a battle of the Marguerites . . . and only one can win.
---
6. Timekeeper by Tara Sim
September 20th 2016
I am so intrigued by the synopsis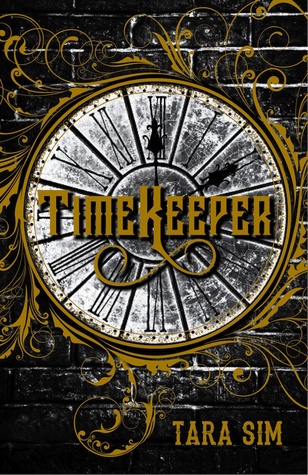 Two o'clock was missing.

In an alternate Victorian world controlled by clock towers, a damaged clock can fracture time—and a destroyed one can stop it completely.

It's a truth that seventeen-year-old clock mechanic Danny Hart knows all too well; his father has been trapped in a Stopped town east of London for three years. Though Danny is a prodigy who can repair not only clockwork, but the very fabric of time, his fixation with staging a rescue is quickly becoming a concern to his superiors.

And so they assign him to Enfield, a town where the tower seems to be forever plagued with problems. Danny's new apprentice both annoys and intrigues him, and though the boy is eager to work, he maintains a secretive distance. Danny soon discovers why: he is the tower's clock spirit, a mythical being that oversees Enfield's time. Though the boys are drawn together by their loneliness, Danny knows falling in love with a clock spirit is forbidden, and means risking everything he's fought to achieve.

But when a series of bombings at nearby towers threaten to Stop more cities, Danny must race to prevent Enfield from becoming the next target or he'll not only lose his father, but the boy he loves, forever.
---
5. Of Fire and Stars by Audrey Coulthurst
September 20th 2016
Look how beautiful this cover is????? AND a story where the princess gets the girl?? SIGN ME UP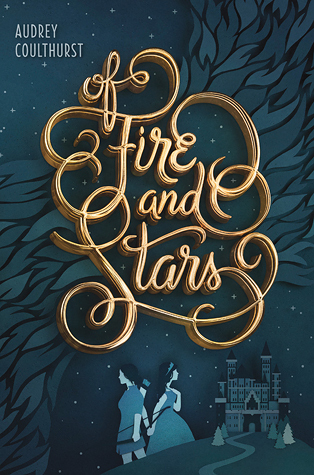 Betrothed since childhood to the prince of Mynaria, Princess Dennaleia has always known what her future holds. Her marriage will seal the alliance between Mynaria and her homeland, protecting her people from other hostile lands. But Denna has a secret. She possesses an Affinity for fire—a dangerous gift for the future queen of a kingdom where magic is forbidden.

Now, Denna must learn the ways of her new home while trying to hide her growing magic. To make matters worse, she must learn to ride Mynaria's formidable warhorses before her coronation—and her teacher is the person who intimidates her most, the prickly and unconventional Princess Amaranthine (called Mare), sister of her betrothed.

When a shocking assassination leaves the kingdom reeling, Mare and Denna reluctantly join forces to search for the culprit. As the two work together, each discovers there's more to the other than she thought. Mare is surprised by Denna's intelligence and bravery, while Denna is drawn to Mare's independent streak. Soon their friendship is threatening to blossom into something more.

But with dangerous conflict brewing that makes the alliance more important than ever, acting on their feelings could be deadly. Forced to choose between their duty and their hearts, Mare and Denna must find a way to save their kingdoms—and each other.
---
4. Tales from the Shadowhunter Academy by Cassandra Clare, Sarah Rees Brennan, Maureen Johnson, Robin Wasserman
September 20th 2016
CASSANDRA CLARE IS INCREDIBLE AND SIMON IS BAE
The New York Times and USA TODAY bestselling collection of short stories chronicling the adventures of Simon Lewis as he trains to become a Shadowhunter is now available in print for the first time with ten brand-new comic illustrations!

Simon Lewis has been a human and a vampire, and now he is becoming a Shadowhunter. The events of City of Heavenly Fire left him stripped of his memories, and Simon isn't sure who he is anymore. So when the Shadowhunter Academy reopens, Simon throws himself into this new world of demon-hunting, determined to find himself again. Whomever this new Simon might be.

But the Academy is a Shadowhunter institution, which means it has some problems. Like the fact that non-Shadowhunter students have to live in the basement. At least Simon's trained in weaponry—even if it's only from hours of playing D&D.

Join Simon on his journey to become a Shadowhunter, and learn about the Academy's illustrious history along the way, through guest lecturers such as Jace Herondale, Tessa Gray, and Magnus Bane. Written by Cassandra Clare, Sarah Rees Brennan, Maureen Johnson, and Robin Wasserman, these moving and hilarious short stories are perfect for the fan who just can't get enough of the Shadowhunters.
---
3. The Sun Is Also a Star by Nicola Yoon
September 20th 2016
LOOK AT THIS COVER. IT IS MAGNIFICIENT.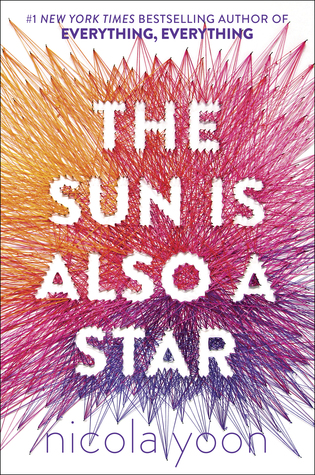 Natasha: I'm a girl who believes in science and facts. Not fate. Not destiny. Or dreams that will never come true. I'm definitely not the kind of girl who meets a cute boy on a crowded New York City street and falls in love with him. Not when my family is twelve hours away from being deported to Jamaica. Falling in love with him won't be my story.

Daniel: I've always been the good son, the good student, living up to my parents' high expectations. Never the poet. Or the dreamer. But when I see her, I forget about all that. Something about Natasha makes me think that fate has something much more extraordinary in store—for both of us.

The Universe: Every moment in our lives has brought us to this single moment. A million futures lie before us. Which one will come true?
---
2. Fantastic Beasts and Where to Find Them: The Original Screenplay by J.K. Rowling
September 20th 2016
NEW WIZARDING WORLD MATERIAL I AM SO READY FOR THIS
J.K. Rowling's screenwriting debut is captured in this exciting hardcover edition of the Fantastic Beasts and Where to Find Them screenplay.

When Magizoologist Newt Scamander arrives in New York, he intends his stay to be just a brief stopover. However, when his magical case is misplaced and some of Newt's fantastic beasts escape, it spells trouble for everyone…

Fantastic Beasts and Where to Find Them marks the screenwriting debut of J.K. Rowling, author of the beloved and internationally bestselling Harry Potter books. Featuring a cast of remarkable characters, this is epic, adventure-packed storytelling at its very best.

Whether an existing fan or new to the wizarding world, this is a perfect addition to any reader's bookshelf.
---
1. Heartless by Marissa Meyer
September 20th 2016
I was lucky enough to receive an ARC of this and leT ME TELL YOU RIGHT NOW IT IS WORTH THE WAIT 10/10 RECOMMEND
Long before she was the terror of Wonderland — the infamous Queen of Hearts — she was just a girl who wanted to fall in love.

Catherine may be one of the most desired girls in Wonderland, and a favorite of the yet-unmarried King of Hearts, but her interests lie elsewhere. A talented baker, all she wants is to open a shop with her best friend and supply the Kingdom of Hearts with delectable pastries and confections. But according to her mother, such a goal is unthinkable for the young woman who could be the next Queen.

At a royal ball where Cath is expected to receive the king's marriage proposal, she meets Jest, the handsome and mysterious court joker. For the first time, she feels the pull of true attraction. At the risk of offending the King and infuriating her parents, she and Jest enter into an intense, secret courtship.

Cath is determined to define her own destiny and fall in love on her terms. But in a land thriving with magic, madness, and monsters, fate has other plans.
---
So what did you guys think! Agree or disagree with anything? Let me know!