First of all, I want to say Happy Book Birthday to Harry Potter and the Cursed Child for yesterday! I'm super excited for it, even though my copy won't be arriving until the 12th ☹
Anyway, bring on the books!
P.S. Click on a book's photo to go to the Goodreads page
---
6. The Gilded Cage by Lucinda Gray
August 2nd 2016
Recently I've been loving historical fiction, and it makes for a great story when combined with mystery.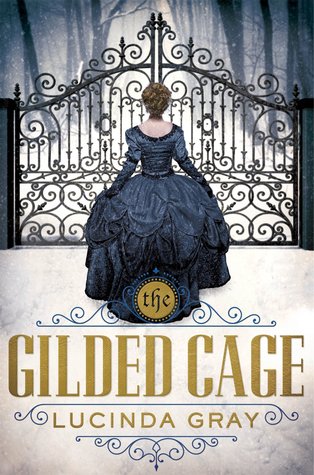 After growing up on a farm in Virginia, Walthingham Hall in England seems like another world to sixteen-year-old Katherine Randolph. Her new life, filled with the splendor of upper-class England in the 1820s, is shattered when her brother mysteriously drowns. Katherine is expected to observe the mourning customs and get on with her life, but she can't accept that her brother's death was an accident.

A bitter poacher prowls the estate, and strange visitors threaten the occupants of the house. There's a rumor, too, that a wild animal stalks the woods of Walthingham. Can Katherine retain her sanity long enough to find out the truth? Or will her brother's killer claim her life, too?
---
5. A Week of Mondays by Jessica Brody
August 2nd 2016
I really like how this book sounds, it sounds similar to Before I Fall by Lauren Oliver, which I loved!
When I made the wish, I just wanted a do-over. Another chance to make things right. I never, in a million years, thought it might actually come true…

Sixteen-year-old Ellison Sparks is having a serious case of the Mondays. She gets a ticket for running a red light, she manages to take the world's worst school picture, she bombs softball try-outs and her class election speech (note to self: never trust a cheerleader when she swears there are no nuts in her bake-sale banana bread), and to top it all off, Tristan, her gorgeous rocker boyfriend suddenly dumps her. For no good reason!

As far as Mondays go, it doesn't get much worse than this. And Ellie is positive that if she could just do it all over again, she would get it right. So when she wakes up the next morning to find she's reliving the exact same day, she knows what she has to do: stop her boyfriend from breaking up with her. But it seems no matter how many do-overs she gets or how hard Ellie tries to repair her relationship, Tristan always seems bent set on ending it. Will Ellie ever figure out how to fix this broken day? Or will she be stuck in this nightmare of a Monday forever?
---
4. A Torch Against the Night (An Ember in the Ashes, #2) by Sabaa Tahir 
August 30th 2016
I haven't read the first book (yet!), but I've heard so much about this series that I can't not put it on here.
A Torch Against the Night takes readers into the heart of the Empire as Laia and Elias fight their way north to liberate Laia's brother from the horrors of Kauf Prison. Hunted by Empire soldiers, manipulated by the Commandant, and haunted by their pasts, Laia and Elias must outfox their enemies and confront the treacherousness of their own hearts.

In the city of Serra, Helene Aquilla finds herself bound to the will of the Empire's twisted new leader, Marcus. When her loyalty is questioned, Helene finds herself taking on a mission to prove herself—a mission that might destroy her, instead.
---
3. It Ends with Us by Colleen Hoover
August 2nd 2016
I've heard wonderful things about Colleen Hoover, although I haven't read any of her bookd yet!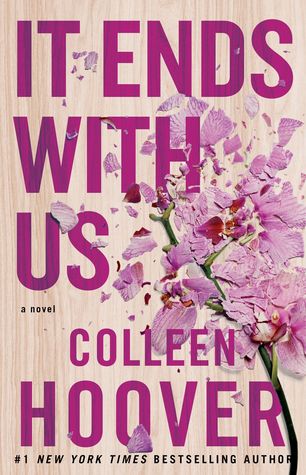 Sometimes it is the one who loves you who hurts you the most.

Lily hasn't always had it easy, but that's never stopped her from working hard for the life she wants. She's come a long way from the small town in Maine where she grew up—she graduated from college, moved to Boston, and started her own business. So when she feels a spark with a gorgeous neurosurgeon named Ryle Kincaid, everything in Lily's life suddenly seems almost too good to be true.

Ryle is assertive, stubborn, maybe even a little arrogant. He's also sensitive, brilliant, and has a total soft spot for Lily. And the way he looks in scrubs certainly doesn't hurt. Lily can't get him out of her head. But Ryle's complete aversion to relationships is disturbing. Even as Lily finds herself becoming the exception to his "no dating" rule, she can't help but wonder what made him that way in the first place.

As questions about her new relationship overwhelm her, so do thoughts of Atlas Corrigan—her first love and a link to the past she left behind. He was her kindred spirit, her protector. When Atlas suddenly reappears, everything Lily has built with Ryle is threatened.
---
2. Furthermore by Tahereh Mafi
August 30th 2016
An intriguing synopsis and magic? Yes, please. And, look at how gorgeous this cover is. Just look at it. Gorgeous.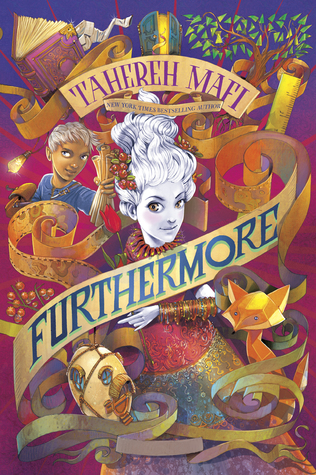 The bestselling author of the Shatter Me series takes readers beyond the limits of their imagination in this captivating new middle grade adventure where color is currency, adventure is inevitable, and friendship is found in the most unexpected places.

There are only three things that matter to twelve-year-old Alice Alexis Queensmeadow: Mother, who wouldn't miss her; magic and color, which seem to elude her; and Father, who always loved her. The day Father disappears from Ferenwood he takes nothing but a ruler with him. But it's been almost three years since then, and Alice is determined to find him. She loves her father even more than she loves adventure, and she's about to embark on one to find the other.

But bringing Father home is no small matter. In order to find him she'll have to travel through the mythical, dangerous land of Furthermore, where down can be up, paper is alive, and left can be both right and very, very wrong. Her only companion is a boy named Oliver whose own magical ability is based in lies and deceit–and with a liar by her side in a land where nothing is as it seems, it will take all of Alice's wits (and every limb she's got) to find Father and return home to Ferenwood in one piece. On her quest to find Father, Alice must first find herself–and hold fast to the magic of love in the face of loss.
---
1. Nevernight (The Nevernight Chronicle, #1) by Jay Kristoff
August 9th 2016
Illuminae was a magical book, so I have high hopes for Nevernight! The synopsis just sounds so good too!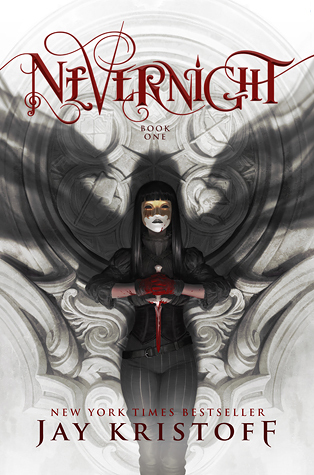 The first in a new fantasy series from the New York Times bestselling author.

In a land where three suns almost never set, a fledgling killer joins a school of assassins, seeking vengeance against the powers who destroyed her family.

Daughter of an executed traitor, Mia Corvere is barely able to escape her father's failed rebellion with her life. Alone and friendless, she hides in a city built from the bones of a dead god, hunted by the Senate and her father's former comrades. But her gift for speaking with the shadows leads her to the door of a retired killer, and a future she never imagined.

Now, Mia is apprenticed to the deadliest flock of assassins in the entire Republic—the Red Church. If she bests her fellow students in contests of steel, poison and the subtle arts, she'll be inducted among the Blades of the Lady of Blessed Murder, and one step closer to the vengeance she desires. But a killer is loose within the Church's halls, the bloody secrets of Mia's past return to haunt her, and a plot to bring down the entire congregation is unfolding in the shadows she so loves.

Will she even survive to initiation, let alone have her revenge?